Inbound marketing, like any other type of marketing, is not without its pitfalls and sand traps. Many times, marketers will get hung up on getting the SEO done correctly and let other equally as important aspects, like the reader/viewer/user experience, fall by the wayside. But search engines don't actually buy anything from you, and if you are only focusing on making your site good for those search engines so you can boost your pagerank, then you may be ignoring what actually pays the bills – your users.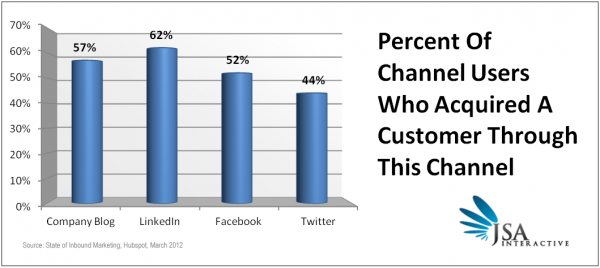 A good user experience is just as critical to your inbound marketing success as good SEO is, so it's important to make your users the focus, as well. What follows are 3 common user experience mistakes that business websites tend to make, and how you can correct them.
3 User Experience Inbound Marketing Mistakes & How to Avoid Them
Bad content – Ever land on a site, looking for information about something you need information on, only to find the "article" you've been served is barely readable and full of keyword after keyword? Don't do that on your site. Any content you post, whether it's a blog post or a product description, should be easy to understand and deliver actual value to the reader. You can still work your keywords in there, don't worry! If you find you're struggling to produce good content and fit in the keywords, try writing your post or page with the reader in mind first, and then go back through and see where you can fit in your keywords so that they make sense.
Bad navigation – Is your nav menu intuitive and easy to use? Does your site make people use the back button to navigate rather than also providing actual links to use? Paying attention to navigation is important, because users should ideally be able to breeze through your site with the greatest of ease, gaining access to all the information they're looking for. Utilize internal linking as well as your main navigation menu to facilitate this.
Bad (or no) contact information – If people can't get in touch with you, how will you make any money? You should be making it as easy as possible for any visitor to speak with you by having your contact information prominently displayed on each page of your site. A "contact us" page is not enough, nor is simply putting your email address in the footer. In fact, you should ideally have several contact methods for people to choose from – a phone number in the header of every page, a contact form on the "contact us" page, email addresses in the sidebar, maybe even a live chat option – so no one misses a chance to reach you using their preferred mode of communication.
Inbound marketing works by luring in potential customers by making it easy for them to find you and your products. Avoiding these common mistakes will help ensure that they can do just that!
[single_callout/]