Law Firm Marketing
Over 8 Years of growing law firms & delivering amazing results!
Revenue Generated for Our Law Firm Partners
Leads Delivered to Our Law Firm Partners
JSA Interactive is a performance law firm marketing company that partners with lawyers, attorneys, and law firms to grow their businesses by improving their online presences and impacting their search-ability on Google and other search engines.  Bottom Line: We Make Your Phone Ring!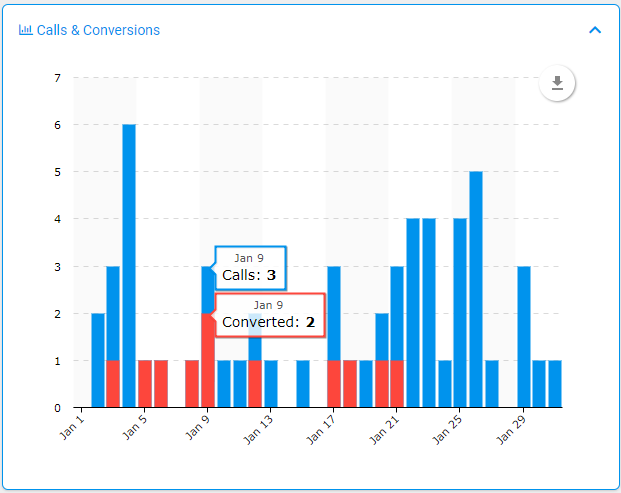 We focus on generating client calls, not just doing marketing tasks.  We also invest in improving your existing websites and content, while building for the future as well.
Let us start today getting clients to your website, into your office and on your phone!
Get A Free Law Firm Marketing Strategy Review* ($1,000 Value)
Wish you had a second opinion on your law firm marketing?
Wonder how you could be generating more clients?
Looking for a reliable partner that is dedicated to your firm's success?
To get your customized Law Firm Marketing Strategy Review* (valued at $1,000) for free, fill out the form now.  
*Qualified applicants only.
Why Choose JSA Interactive?
Our unique marketing strategies place our legal partners in highly-coveted positions online, making it easy for more new customers to find and contact them. Our law firm marketing team helps with paid traffic/advertising, PPC, search engine optimization, as well as online reviews and business reputation management.
We are proud of the fact that many of our clients have partnered with us for years (some for over ten years), allowing us to improve our law firm marketing expertise and produce results you will be excited about!
Don't hear that phone ringing as often as you did before? It could be that you are falling behind in your online presence – one of the most important ways to build a client base for law firms. Lawyer marketing is important in a smart phone world, and we can help you to reach your ideal clients.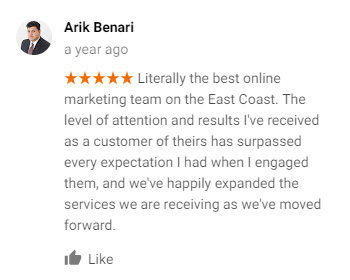 Fill out the form below to receive a Free Marketing Strategy Review or call us at: (617) 615-9895
Required *
Our approach is simple but has been honed through years of experience. We believe that building a website that is effective and functional will help to create conversion to get someone to your website. Of course, we also believe in the power of your social media presence and reviews, which of course will help as well.
However, someone needs to find you before they can look at any of that. Our team has a complete range of skilled individuals who can help you to rank higher on Google – from those who can build your images and pages with rank-ability to writers who can build blogs and website content.
SEO for Lawyers
Search Engine Optimization or SEO for lawyers is the term for almost everything that we do at JSA Interactive. When it comes to law firm marketing, almost everything revolves around SEO. All of the steps that we take help you to build your SEO and become easier to find on Google and other search engines. Keyword identification, content creation, image tagging, meta-tags, and so much more that goes "under the hood" of your website and online profiles goes into SEO – and dictates almost everything else that we can do to help lawyers establish their online presences.
Local SEO for Lawyers
If you work in Boston, Massachusetts, you cannot really help someone who lives in Boise, Idaho with a legal case. Local SEO for lawyers helps to establish your location so that Google can send the right kind of traffic your way. Having many people come to your website is important, but it is more important that the website is getting people who can use your services.
For some websites, local SEO doesn't matter – but local SEO for lawyers is imperative for the vast majority of lawyers.
Advertising for Lawyers
Online advertising for lawyers is something that not everyone explores. Lawyers advertise everywhere from bus stops to phone books, but how many people really see those? Almost everyone is online in today's world, so you want to advertise there. It can be a tricky place to advertise, however, if you haven't done so before. Investing a ton of money without knowing what you are doing isn't the best approach. Instead, you want to pick and choose where your ads go.
JSA Interactive can help you to target when, where, how, and why to advertise online so that your time, effort, and budget aren't going toward advertising that people won't see.
Online Marketing for Lawyers
Online marketing for lawyers goes along with online advertising for lawyers. Our team will help you to direct your online marketing efforts (and take over in doing most of them) so that you get the best ROI. Just like with advertising, online marketing requires a firm hand that is practiced to get the most out of your efforts.
PPC For Lawyers
Pay-per-click (PPC) advertising for lawyers can help you to advertise so that you only pay a fee when your ad is clicked. The placement and construction of these ads are extremely important because, though people see them every day, it is unlikely that they will click on them unless they trust them.
PPC for lawyers focuses on traffic that is looking for a lawyer and that wants to use your services.

Social Media for Lawyers
More and more people are going to social media to look for lawyers – it is just the way people search today, even if it doesn't seem like the best method. People want to see reviews, real-time interactions, and media about your law firm. This will help them to feel comfortable reaching out to you and actually using your services. Social media can make or break your law firm, so it is essential to use social media very wisely.
At JSA Interactive, we can help to build your social media presence and make it work for you.

Video for Lawyers
When lawyers use video content, it adds another layer of humanity and trust to your firm. With the ability to see you in person, working and talking, people feel more comfortable with who you are and know what to expect when they come to see you.
Videos can be an important part of your digital marketing strategy, but only if they are done correctly and integrated into your website in the right way – JSA Interactive can help you there.
Website Building for Lawyers
What does your website look like? People are going to judge you based on your website in a few different ways: the speed, the content, how it loads on desktop, and how it loads on mobile. Your website needs to function on all of those levels and more. At JSA Interactive, we can build your website from scratch, coming up with pages and content that will work to help you rank – and create conversion when it launches. We can also help you to change and edit your existing website so that it works better for your goals.
Homepages, landing pages, blogs, and conversion pages must work together seamlessly.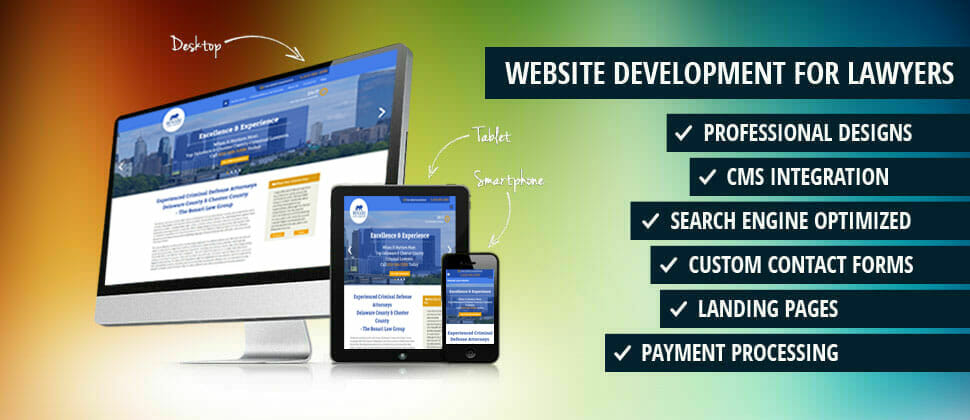 Google Maps for Lawyers
People feel more comfortable with your office if they can picture where you are – and Google feels better ranking you if you show up on Google Maps. JSA Interactive can ensure that you show up on Google Maps with all of your information – information that is correct and appealing to the masses.
To learn more about Google maps for lawyers, contact us today
One of the biggest challenges that lawyers and attorneys will face with advertising and marketing in the future is just where, when, and how to direct their efforts. So much of our world is built around the online world. You absolutely need to compete online in order to make your phone ring.
For more information and to have a discussion about what our team can do for you, contact us today