Everyone is using social media these days, businesses and consumers alike. While it may seem that social media is geared much more toward the consumer end of things – friends and family sharing photos and funny videos and keeping up to date on each other's lives, and B2C companies engaging with users on a more personal level – the truth is that B2B social media marketing can be just as effective and useful, if you take the right approach.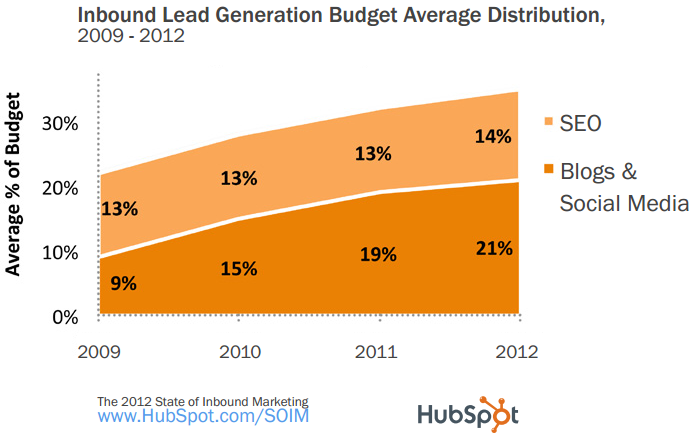 If your company is not already engaging in B2B social media marketing efforts, then now is a great time to start. According to a recent survey done by Social Media Examiner, over 56% of B2B marketers have acquired new business partners through social media (compared to 45% for B2C), and nearly 60% saw improved search rankings from their social media efforts (compared to 50% for B2C). Those are great results, but they aren't the only reasons you should be using social media:
5 Great Reasons to Add B2B Social Media Marketing to the Mix
With B2B social media marketing, you can…
Acquire New Leads. By using social media, you can identify new prospects, and get to know other companies and individuals before you even approach them. Then, once you do approach them, you'll already have a foundation of knowledge about who they are and what they do to work from, making you even more prepared and showing that you're a business that takes the time to really put in the work.
Share & Collect Data. Social media platforms are excellent tools for spreading and collecting information. Platforms like Facebook collect incredibly in-depth information about their users, which you can use to target exactly the right audience, learn more about your demographics, and stay up to date with current and emerging trends. You can also keep an eye on what your competitors are doing (or aren't doing!), find opinions and reviews about what people really think about various products and services, and even engage directly with users to ask specific questions and cull even more targeted data.
Put a Real Face on Your Business. Social media platforms provide you with an opportunity to put a real face on your brand and business. Sharing news, events, tips, photos, videos, and more – people will see there are real people behind your brand, which promotes engagement.
Maintain & Develop Relationships. As you already know, maintaining a business relationship takes effort. B2B social media marketing can help lighten the load, though, by providing you with an easy way to stay up to date and keep in touch. Plus, by becoming active on sites like LinkedIn, you can use the existing relationships you have to develop and build even more.
Have Real Conversations. Much like a convention or industry event, social media provides you with a way to build your networking circle and get to know other people in your industry by having real conversations with them. By reaching out to others in your field and joining in on conversations on topics of interest that are already in progress, you can increase your reach and your pool of prospects exponentially.
It's true that B2B social media marketing takes time and effort to engage in properly – and to make it effective, you must do it regularly, too – but the benefits you'll gain are well worth it. And as technology expands and improves, and more social media platforms arrive on the scene, you'll have even more reasons to get involved and reap the benefits for a long time to come.
[single_callout/]