When you sit down to write your Bing pay per click ads, you likely have one main goal in mind: getting those clicks. But you don't just need clicks – you need clicks that turn into conversions, because simply getting clicks without that user also completing your desired action (a purchase, signing up for your newsletter, or whatever it may be) is a waste of your PPC budget. That means you have to craft your ads with a little care and finesse. Bing ads don't exactly offer you a huge amount of space to work with, so with PPC real estate coming at such a high premium, you have to be very judicious about your word choice and your structure. Fortunately, there are quite a few things you can do to increase your chances of getting clicks that convert, and we've compiled a list of some of our favorite tips and tricks for getting the kind of quality, targeted clicks that lead straight to increased conversions, higher profits, and a boost in your ROI.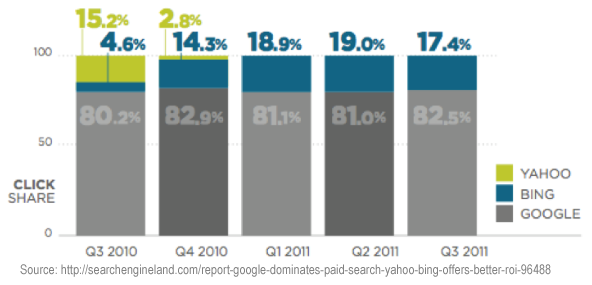 Bing Pay Per Click Tips to Get Targeted, Quality Clicks
Choose Your Keywords Wisely. The more targeted your keyword is, the more targeted your ad is going to be, and that means that the viewers of that ad will also be more targeted when it gets served to them during a Bing search. Instead of using broad match keywords, consider using exact or phrase match. You should also take advantage of the help that negative keywords can provide, and try to use targeted longtail keywords when possible, as well. If you only serve ads to the people that are really looking for what you've got to offer, then you are less likely to waste as much of your PPC budget on "dummy clicks" and clicks from people that aren't going to buy.
Don't Waste Your Budget on Branded Terms if You Don't Have To. Unless you've never had a website before now, it's likely that you've already got your brand name ranking organically in the search engine results. If this is the case for your business, then you can consider not using your brand name as a paid search term for your PPC ads, and instead devote that time and money to people that aren't already aware of your brand (because who else will search for your brand name but people that already know who you are, right?) and are searching for other related terms instead.
Try Adding a Symbol to Boost Conversions. According to WordStream, adding something as simple as an ® to your text (but only where it makes sense) can offer a considerable boost in conversions. In their testing, the result was an 86% boost!
Make Sure Your Landing Page is Up to Par. The ad itself only gets you so far – to get the conversion, your landing page must also make the visitor want to convert. Make sure that whatever your visitor sees as soon as they land on that page is exactly what the ad described – any hint of a bait & switch, and they'll be hitting the back button in no time, leaving you paying for a click that had absolutely no chance of converting. Optimize, split test, and track your landing pages to improve performance on a regular basis.
Bing Pay Per Click is an excellent addition to your marketing mix, but you don't want to waste your budget on clicks that won't convert if you don't have to. Keeping these tips in mind while writing and running your ads will help ensure that your ads reach the targeted, quality audience they deserve.
[single_callout/]