While Google has long been the champion of search engines, commanding the vast majority of the search share, Bing is an up and coming contender that introduced a new feature over the summer that makes it stand out from the crowd. This feature is called Social Search, and it can add an extra dimension to your inbound marketing strategy if you play your cards right.
Before we get into how to play those cards, let's talk briefly about what Bing Social Search actually is. Social Search integrates Facebook and other social media content, like Tweets, right into the sidebar of the search engine results page. When a user searches for something on Bing, any social media mentions of that search term will automatically pop up in the sidebar, giving the user even more options to choose from. Since the feature rolled out over the summer, they've made a couple of tweaks and additions that boost its power even further – first, they integrated with Quora, a Q&A forum that tends to be popular among professionals in the tech industry, and just this week, they announced a partnership with Klout, which will add Klout Scores and people Klout thinks are influential on the topic in question to the sidebar, as well.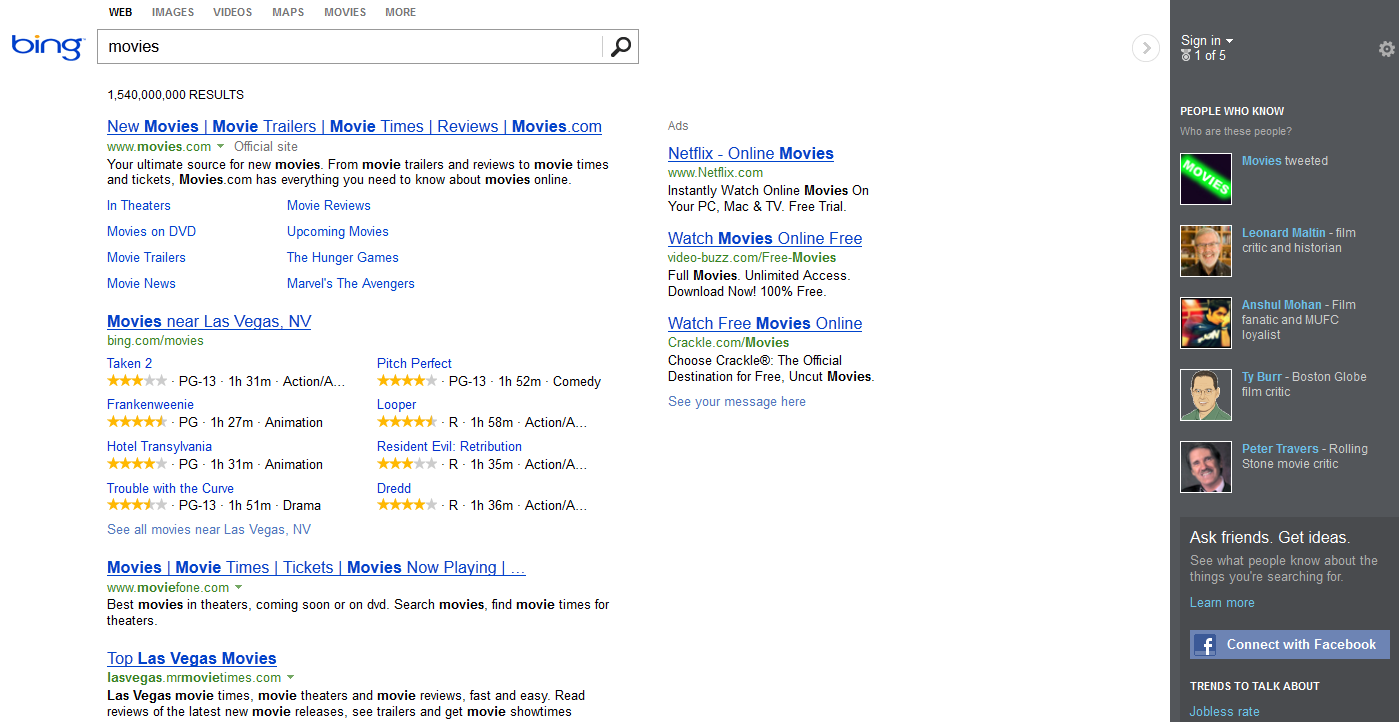 Tips for Leveraging Bing Social Search as Part of Your Inbound Marketing Strategy
Be Active in Social Media – In order to reap any benefits from Social Search, you've got to be active in social media. No-brainer, right? But you do need to be active active, not just dropping the occasional tweet or random Facebook status update when you remember to do so. So if you don't already have a solid social media posting plan in place, now is the time. Make sure that your profiles are filled out completely and look professional, and that you are updating regularly. Creating a little editorial calendar that plots out what you want to tweet and post to Facebook, and stick to your schedule. Building up a good social media presence takes time, and it will take more time to have your results showing up in Social Search, but it'll be well worth the effort, because it'll be bolstering your inbound marketing strategy in two areas at once – with social media itself, and with Social Search.
Post to Provide Value – Since Social Search is looking for expert opinions and people knowledgeable about whatever the search term in question is, you need to provide valuable, knowledgeable content. Post regular tips and tricks to Twitter and share links to your informative blog posts on Facebook to provide value and boost your position as an authority in your field.
Make It Easy for Others to Share – If you don't have social media buttons on your blog to make it easy for others to share your content, then now is the time to get that done, too. The easier it is for people to share your information, the easier it will be to gain the attention you're looking for, both from your followers themselves and from anyone using Social Search to look for what you've got to say.
The best part of taking advantage of Social Search is that it's an effective complement to what you should already be doing with your social media marketing efforts – you don't have to expend much extra effort to reap the additional benefits of Social Search as part of your inbound marketing strategy.
[single_callout/]