When it comes to your blog, effective SEO is consistent SEO. You already know that you should be blogging with keywords in mind, and optimizing your posts to make it as easy as possible for the search engines and users to find what you've got to offer, but just because you have to do it every time, doesn't mean you can't look for ways to make it easier on you in the process. There are many tools out there that you can use to make SEO optimization faster and simpler – the trick is just figuring out which ones suit your particular needs best.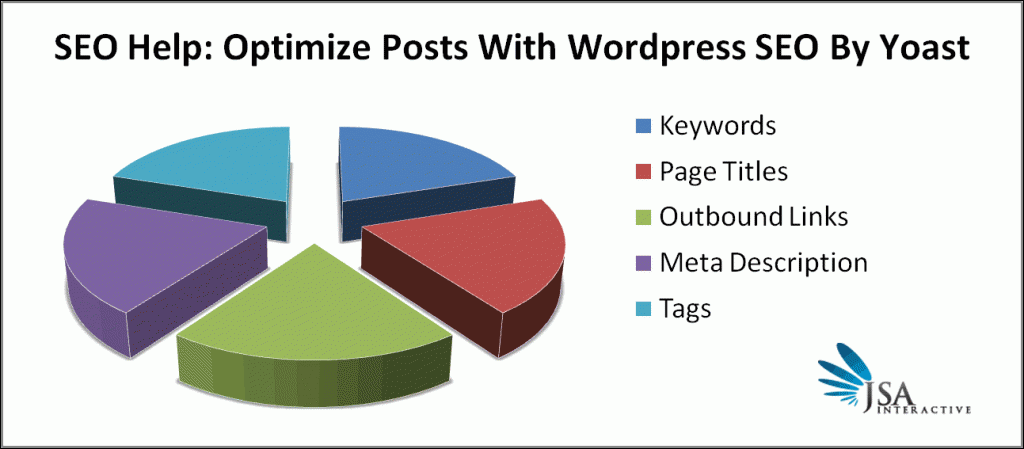 SEO Help: WordPress SEO by Yoast
One of the tools that we here at JSA Interactive use every single time we blog (yep, even for this one) is the WordPress SEO plugin by Yoast. Their site boasts that it's the most complete SEO plugin available right now for WordPress, and while I haven't tried every single one out there, I am still inclined to agree – Yoast's plugin is thorough and provides everything you'll need to properly optimize a blog post in short order. The plugin gives you fields on your Add New or Edit Post pages, giving you space to enter your focus keyword, provide a meta description and an SEO title, and displays a snippet preview that basically updates in real time, showing you what your entry will look like on the SERPs once the page is indexed. It even tracks characters in your titles and meta descriptions, so you know when you're going over the limit. Once you've got it all filled out, you can see how well you've done by doing a page analysis and checking that the keyword appears in all of the necessary spots – article heading, page title, description, page URL, content, and meta description. And you can check whether or not a post has been optimized well with just a glance, because it adds an extra column to your All Posts page with colored circles – green means you're good to go.
That's not all it does, of course, but you can read the full features list over on the plugin download page. The main point here is that it's easy to install and easy to use, and it does its job of providing SEO help perfectly, giving you a quick, accurate way to optimize your blog posts each and every time you sit down to write. If you don't yet have an SEO plugin (or you do, but it hasn't got all the bells and whistles this bad boy has), then we highly recommend giving WordPress SEO a shot.
[single_callout/]