The Latino market is America's fastest growing demographic, but many businesses have yet to take advantage of this highly lucrative source of potential new customers. Research shows that of the 45 million Spanish speakers in the US, 70% of them find ads in Spanish to be more effective at capturing their attention than ads in other languages. So why limit your marketing efforts to just one language?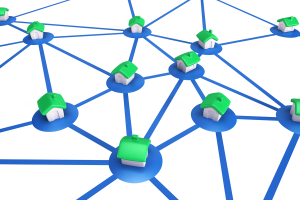 JSA Interactive is a national search firm comprised of a team of experienced, dedicated marketing and lead generation experts that will help you expand into the ever-growing Hispanic market – locally, nationally and internationally.
We work with organizations of all sizes and in all industries, from local small businesses to Fortune 500 companies, assisting them in creating online marketing plans that really work, from strategic SEO and analysis to print advertising and Pay-Per-Click – and everything in between. What's more, our staff of hispanic online marketing help experts features native Spanish speakers who know exactly how to communicate effectively with the booming, bicultural Latino demographic, allowing us to apply all of our experience and expertise to your Hispanic marketing efforts.
When you work with JSA Interactive, you'll receive customized, tailored attention that ensures everything we do suits your company's needs to a T. If you're ready to expand your business more than you ever thought possible by reaching a new and exciting demographic in the Latino market, then contact us today to find out exactly how we can help your company reach its goals and beyond.
Your Next Step
To get started, simply request a quote, tell us what you need, and a JSA Interactive representative will be in touch soon to discuss your options and how we can help. And for more information on what we've done for our clients so you can get an even better idea of what we can do for you, we invite you to please check out one (or all!) of our free case studies, available for download instantly.