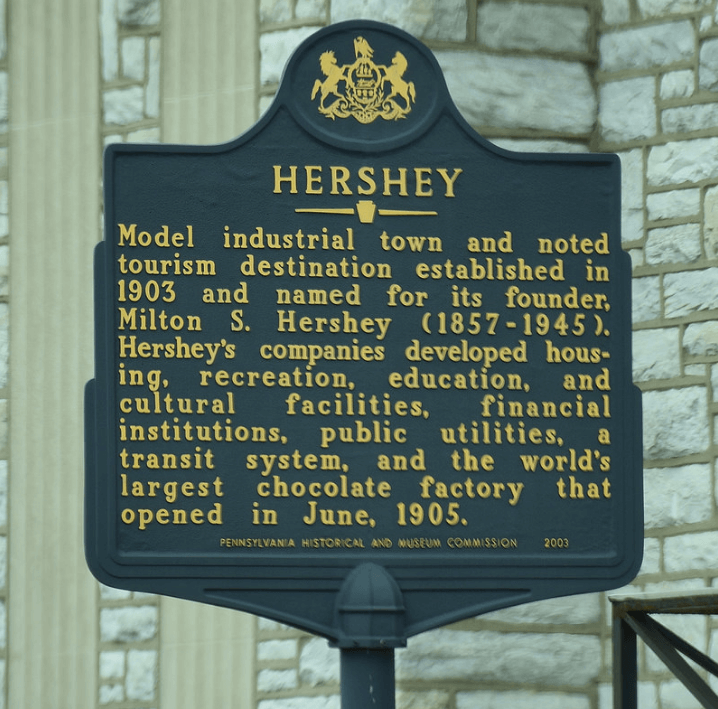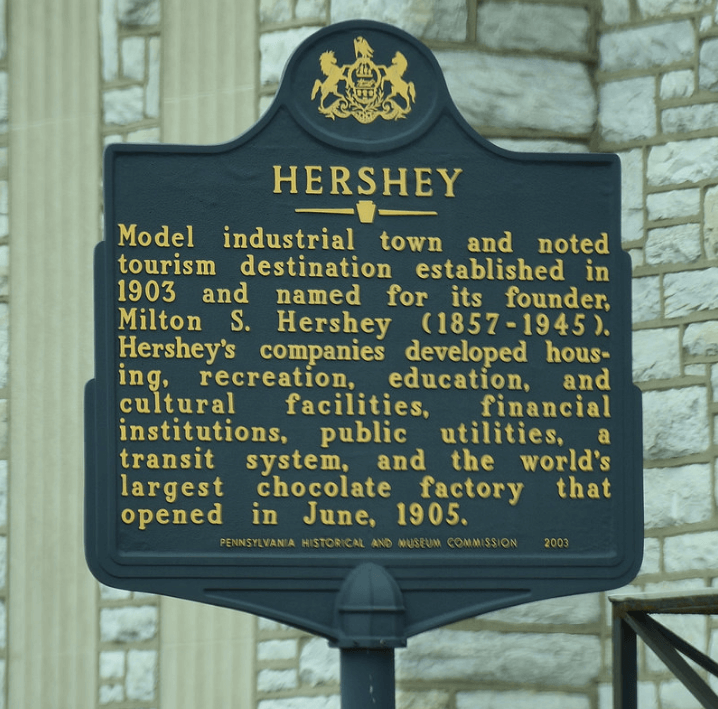 Whether you call it "The Sweetest Place on Earth" or "Chocolatetown," Hershey, PA is one of the most celebrated places in Pennsylvania. The town really does center around the chocolate history – the main street is called Chocolate Avenue, there is a school called the Milton Hershey School, and tiny chocolate details are worked into everything from streetlights to the stones lining the sidewalk.
Moreover, Hershey has its own minor league hockey team, a venue that attracts top acts, fantastic outlet shopping, and an amazing arts culture.
Things to Do In Hershey, PA
Of course, the most obvious thing to do in Hershey, PA is to go to Hershey Park. If you aren't a fan of amusement parks, there are plenty of options there other than rides – though there are a few classic rides for adrenaline junkies, including The Great Bear, The Wildcat (frequently featured on "Must Ride" lists for coaster fans), The SuperDuper Looper, The Kissing Tower, and The Whip. The park has larger than life chocolate characters that walk around, musical events, and a great zoo where you can get close to the animals. Some of the animals perform and others are rare and endangered – you'll only see them at Hershey Park.
For those who love relaxation, this may be one of the only places you can get a chocolate massage and take a bath in chocolate.
Other points of interest include Hershey Gardens, AACA Museum, Dutch Wonderland, and small historic sites.

Famous People From Hershey, PA
Other than Milton S. Hershey, the namesake of the town, a few other famous people either lived in Hershey or were born here:
Deesha Dyer:

White House Social Secretary

Nellie King:

Former Major League Baseball pitcher the Pittsburgh Pirates

Trymaine Lee:

Pulitzer Prize winner and MSNBC reporter

Garry Gilliam:

Offensive linesman for San Francisco 49ers

H.B. Reese:

Inventor of Reese's Peanut Butter Cups

Hershey In Popular Culture
Hershey, PA is mentioned on many different TV shows and movies because of its widespread recognition. Most notably, Don Draper on Mad Men made a pitch to Hershey executives telling a colorful story about how Hershey bars played a major role in his life.
Hershey is also the only city Homer Simpson said he would pray to if he had to pray to a city.
Fun Fact: Milton S. Hershey, the entire reason for the town, only had a fourth grade education.