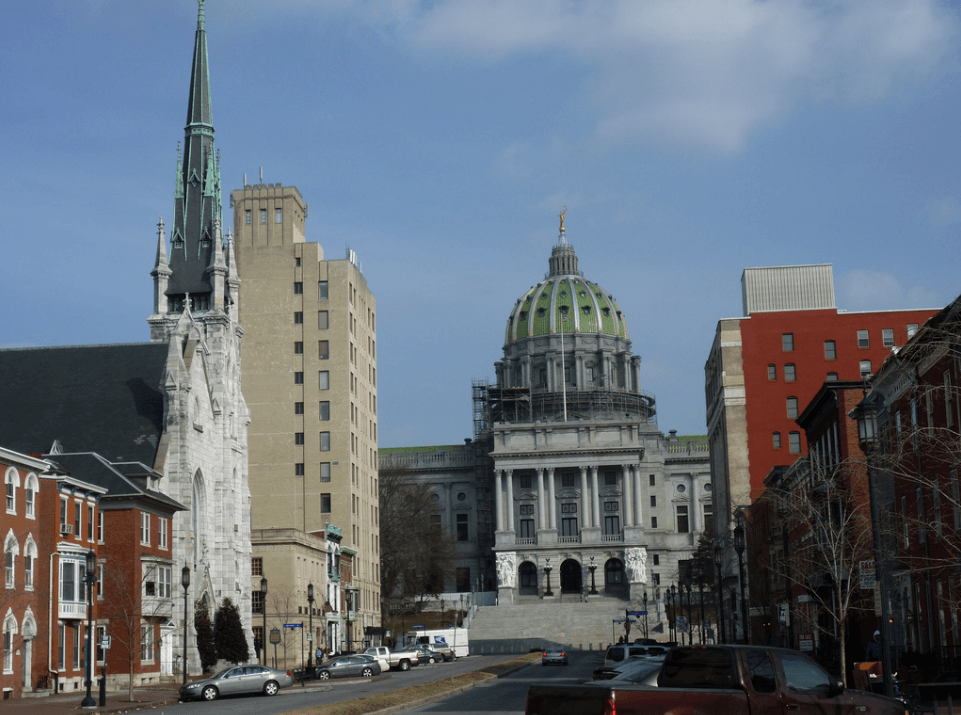 Harrisburg, PA is the capital and heart of Pennsylvania. It is the ninth-largest city in Pennsylvania, nearing 50,000 people. An important part of the creation of not only the state of Pennsylvania, but in the United States, it has played a crucial part in the Industrial Revolution, Westward Migration, the Civil War, and the Pennsylvania Railroad.
More importantly, today's Harrisburg is booming with life: business, entertainment, art, agriculture, sports, and more. We have many options to live and love in Harrisburg – including options like the Pennsylvania Farm Show, Hershey Park, Expos, Conventions, Motorama, and other unique experiences. With all of these opportunities, it has been named one of the best places in the United States to raise a family – and we can certainly understand why.
With so many options available to us, it makes sense to put your best foot forward for the residents, tourists, and anyone who happens to pass through Harrisburg, PA, and the surrounding areas.
Things to Do In Harrisburg, PA
Harrisburg is home to Broad Street Market, one of the oldest and biggest farmer's markets in the US – stop by to see locals and tourists who stop by for some Pennsylvania Dutch cooking. After eating all morning, take a walk on the 20-mile long greenway that connects Harrisburg and surrounding areas. Along that pathway are several tourist sites, including Dauphin Narrows Statue of Liberty (made quasi-famous by a National Treasure movie), Fort Hunter Mansion, John Harris – Simon Cameron Mansion, the National Civil War Museum,  Pennsylvania National Fire Museum, Pennsylvania Farm Show, Reservoir Park, Strawberry Square, and many other small, main street shops. The Pride of the Susquehanna, a Riverboat, also makes frequent trips up and down the river.

For locals and tourists alike, the most popular activity is the Pennsylvania Farm Show. Food, animals, dancing, arts, crafts, and skills are put to the test at this celebration of farm culture. Throughout the year, this complex is used for many other activities and expos, but nothing brings the town together like the Farm Show does.
Harrisburg also has three professional baseball teams, the Harrisburg Senators, the Lancaster Barnstormers, and the York Revolution. If you are lucky enough, you can see players from national teams getting rehabbed here.
Famous People From Harrisburg, PA
Harrisburg is home to many famous people thanks to the larger population and a focus on the arts. Politically, it was home to former Speaker of the House Newt Gingrich and two U.S Secretaries of War: Simon Cameron and Alexander Ramsey.
Other famous Harrisburgians includes Les Bell (1926 World Series champ with the St. Louis Cardinals), Jennifer Brady (tennis player), Grafton Tyler Brown (artist), Marques Colston (NFL player), Lindsay Czarniak (ESPN anchor), Barney Ewell (Olympic Gold Medalist), Candace Gingrich, Jimmy Gownley (NYT Bestselling author), Alan Isaacman (lawyer), LeSean McCoy (Philadelphia Eagles), Gene "Birdlegg" Pittman, Frank Soday, Will Stanton, Bobby Troup, and Ricky Watters.
Harrisburg In Popular Culture
Harrisburg has been featured in many music videos and movies over the years. Most famously, it has been featured on The Colbert Report, Girl, Interrupted, Mannequin, The Office, National Lampoon's Animal House, MTV Cribs (Drake), and was even mentioned on The Simpsons.
Fun Fact: President Teddy Roosevelt called the Harrisburg Capitol Building "the handsomest" he'd ever seen.